Multi-Purpose Headsets
ARC's multi-purpose headsets (also known as "boom microphones") use highest quality Knowles microphone with active noise cancelling to deliver crisp, crystal clear two-way radio communication in noisy environments. You'll get positive tactile feedback from the PTT when actuated. These units are designed for the hospitality, special events, sports, and restaurant sectors. The high impact polycarbonate PTT and radio connector combined with the rotationally wrapped Kevlar cord ensure long term, dependable usage. The PTT is attached to clothing with a 360 degree clip for secure and precise placement. The Knowles microphone transmits crisp and clear voice communication.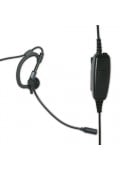 The B41 Ultralight Boom Microphone is made of high impact polycarbonate that is lightweight and dura..
$39.00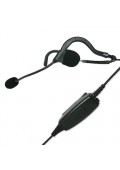 The B42 Series Neckband Headset incorporates an adjustable neckband and is made of high impact po..
$89.00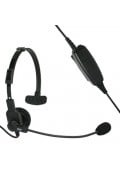 The B43 Series Noise Cancelling boom microphone gives you active noise cancelling with excellent ..
$85.00
Showing 1 to 3 of 3 (1 Pages)