Professional Surveillance Kits
Astra Radio Communications's Professional Surveillance Kits (Microphones) are covert, low-profile and crystal clear private communication solutions for conveying and receiving critical commands. Our durable surveillance microphones are designed to provide optimal audio quality. Our surveillance microphones include multi-choice Low-profile, flexible, acoustic tube in Clear, Black or Tan color options for hypoallergenic ear insert and acoustic tube, multi-directional microphones with PTT control, and noise reduction, assuring highest quality radio communication. Built to the highest standards, ARC's surveillance kits deliver optimal sound quality and durability under the toughest conditions.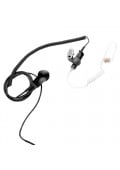 LIGHTWEIGHT AND RELIABLE. IDEAL FOR USE WITH BOTH SHORT AND LONG SLEEVES. ..
$71.00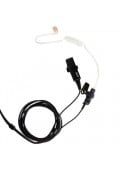 DURABLE AND COMFORTABLE FOR EXTENDED WEAR. PRODUCT FEATURE ..
$85.00
Showing 1 to 2 of 2 (1 Pages)