Product Warranty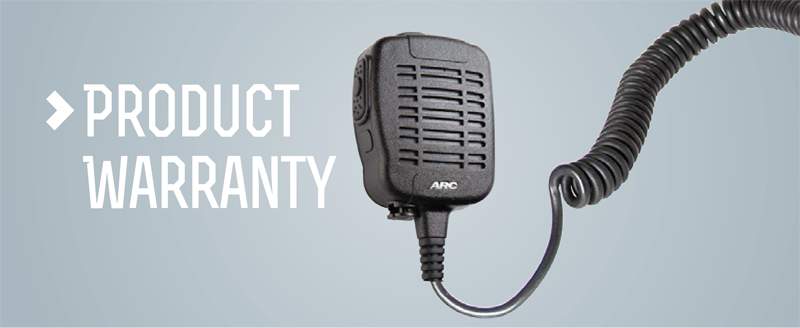 Product Warranty Terms
Astra Radio Communications (ARC) warrants its finished products against defects in materials and workmanship arising from normal use and care of the product for a period of (1) year after the date of retail purchase. During this period, ARC will repair a defective product or part, without charge to you the customer. ARC does not warrant products used for any type of rental, lease, pre-purchase trial arrangement, or warrant products damaged by natural wear and tear. Shipping for any authorized warranty coverage shall be paid for by the customer.
Product Returns
Customers may return products within a thirty (30) days period for credit or full refund (excluding shipping fees) from the date of purchase without incurring a 15% restocking fee. After the thirty (30) days period and up to ninety (90) days from date of shipment, a fifteen percent (15%) restocking fee will be deducted from the credit or refund. After the ninety (90) days period from the date of purchase, ARC will no longer issue credit or refund. All products returned for refund or credit must be sent in the original package. Products that are not returned in resalable condition will be shipped back to the Dealer or customer at their expense.
Return Merchandise Authorization (RMA)
All returns, whether for warranty, credit, or refund must come with a Return Merchandise Authorization (RMA). To receive an RMA number, please call Astra Radio Communications (ARC) toll free number (877) 881-5858. When returning an item, please write the RMA number on the box in which the item is being shipped: (example: "RMA # 7402" ). This will ensure a faster and more convenient transaction when processing your return. All returns for warranty must be accompanied with a copy of the end user's original sales receipt, or a copy of original invoice paid by the customer. For any questions about your return, please contact us at 1-714-637-2828.