Tactical Throat Microphones
The Tactical Throat Microphones were designed for S.W.A.T. teams, law enforcement, and military with an inline PTT button that can be tactically placed on the body or belt and an optional remote PTT that can be run through the sleeve or attached to a weapon with the 360 rotational clip. ARC has gone through a long period of testing and technical improvement, our tactical throat microphones are in full compliance with today's digital radios. Regardless of use in any types of radio, noisy environment, ARC's tactical throat microphones can provide the most clear volume effect.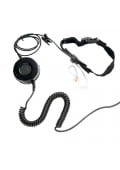 ​ Whisper soft communications are transmitted clearly with no background noise. Perfect for steal..
$189.00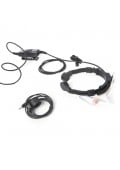 PLEASE NOTE: This product is only available for government agencies. Product pictures and in..
Click to ask for price
Showing 1 to 2 of 2 (1 Pages)