About ARC - Astra Radio Communications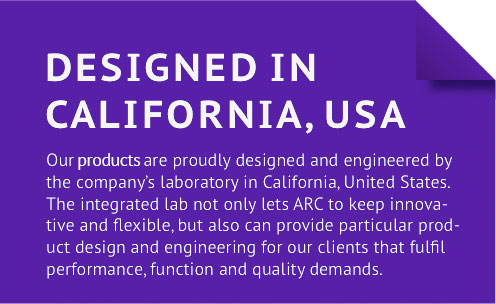 We began by designing and manufacturing enhanced technical solutions with an innovative flare, focusing on Law Enforcement, U.S. Military, Security Companies, and the Casino Industries. As a result, our approach has given birth to some of the best-known accessories in the two-way radio market, including the T Series Surveillance Microphones and the S Series Remote Speaker Microphones.
Astra Radio Communications now designs and engineers a full line of products specifically for highly demanding applications. We are also recognized worldwide for superior performance and innovative products. Our products include G Series Lapel Microphones, B Series Boom Microphones, S Series Remote Speaker Microphones, T Series Surveillance/Throat Microphones, and Listen Only Earpiece.
Not only are our products created with innovation and performance, but they are also built with the best components available, including High Impact- resistance Polycarbonate, Knowles Microphones, Hirose Connectors, and Kevlar re-enforced cables. All of this combines to produce equipment that is crystal clear sound, while being durable and reliable.
We are committed to providing every customer with expedited service. We also guarantee our customers the best purchase value due to our product quality, price, and service. No answering machine, No outsourcing, and No waiting.
Please Call Us at (877) 881-5858. Our Laboratory, Customer Service, and Sales Department Will be Happy to Assist You.
---
Why Chose ARC Radio Accessories
Our radio accessories are the most reliable and durable two way radio accessories for public safety government agencies. The professional design and engineering assure every public safety government agency of the superior radio communication quality. They serve a wide range of workplaces. From retail store to warehouse, and from Sheriff's office to Federal Government Training center.
Speaker Microphone
The S Series Speaker Microphones are the most high-end speaker microphones for your radios. They are ideal for professionals who need reliable and ease two- way communications with enhanced audio quality.
Surveillance Kit
Our Surveillance Microphones are low-profile but crystal clear and private communication solutions for your duties. So you can keep a low profile when conveying and receiving critical commands.
Tactical Throat Microphone
ARC Throat Microphones are the most advanced Throat Microphones in the market. They are ideal for tactical professionals who need reliable and clear two-way communications in a very noisy environment.
Listen Only Earpiece
The Listen Only Earpiece is a simple solution for receiving communications. It has 2.5 mm and 3.5 mm plug options. You also can choose either short (14'') or long (24'' or 26'') cable length.
---
Choose Our Long Term Field Tested Two-Way Radio Accessories to Fulfill your Critical Radio Communication Demands.