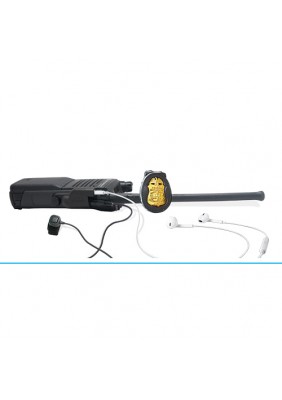 T33 Plus Undercover Surveillance Kit
By:
ARC
Model:
T33P
Availability:
In Stock
Click to ask for price
Quantity:


PLEASE NOTE:
This product and its detailed information are only available for people who work for government agencies. Beware of the counterfeits and imitations on the market, which look similar to ARC T33 series but marked as "Apple style" or "iPod style".

In addition to all the features found on the T33 Original, our new T33 Plus features a new toggle switch function on the Apple® EarPods. Now, you have the option to press the toggle switch once to open the microphone and press it again to close it. This improvement accommodates plain-clothed officers in warm weather climates better and provides more flexibility when conducting surveillance.
----------------------
​For detailed information on our products and technology, please using "Ask a Question" or "Click to ask for price" tab on this page. We will contact you within 24 hours.
Do you have any questions about T33 Plus Undercover Surveillance Kit?

Your Full Name:

Your Email:

Your Question:
Enter the code in the box below: